Rewards4Surfing Traffic Exchange Review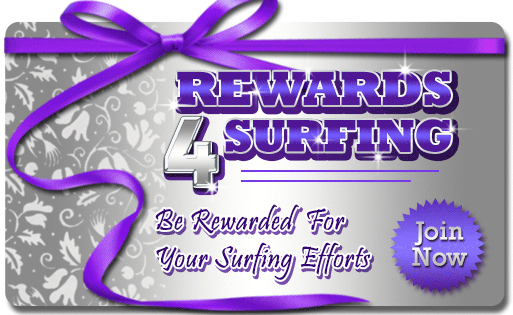 I believe we should know the people behind a business when we have the chance, to better understand the business itself.
Rewards4Surfing is a traffic exchange, one from the new wave. Launched during the summer of 2015, it is founded and owned by Kris Rogers and co-owned by Randy Tessar.
I can't say I know a lot about Randy's online track record, but I know about Kris' work online and we also spoke on Skype a few times.
Kris Rogers has her own blog, FreeRewards4U.net, since 2012, and I think that's how I first became to know her. She also owns another traffic exchange, Money Makers Xchange, again with Randy Tessar as co-owner.
If you're wondering about her administrative skills, Kris is the leader of CTP Team Phoenix that surprised everyone by applying exactly the same strategy against all of the opponents and winning each time. If the first series of victories might have caught other teams off guard, winning another season the same way already means nerves of steel and an impressive coordination.
Getting back to Rewards4Surfing, the first thing that struck me, was the flawless design and the powerful purple.
Its layout is uncluttered and the surfing experience fluent.
Much like Adrian's Hub, Rewards4Surfing has a reward system, and as the name says it, surfing is rewarded, along with other activities and actions.
Kris also sets up regular double-promos together with other traffic exchanges. She promotes her site (believe it or not, there are owners who don't promote their own business!) and so do her members and that is always a good sign. The top promoter contest may be a good incentive for members to promote…
There are also the usuals: team surfing, PTC zone, downline builder etc.
All the details will also be available to you in a series of emails, once you join.
Rewards4Surfing is still very young as a traffic exchange, so there is a lot of room for growth in the future.
If you'd like to join, click the banner bellow:


PS: You will also be rewarded on Adrian's Hub for joining. 35 reward points if you join free, 170 RP for any upgrade.
Related Articles
Reviews
Traffic Exchanges